The Reggie Pittman / Loren Daniels Quartet
The Reggie Pittman / Loren Daniels Quartet features four seasoned veteran jazz musicians who create together in a way demonstrating their professionalism and tightness as a band. The interaction, conversation and technical prowess exhibited by the leaders Reggie Pittman (trumpet/flugelhorn) and Loren Daniels (piano) is what makes their recordings so special. The rhythm section is equally strong, providing the necessary push to elevate the music to inspired heights.
Not only is this band stellar in performance, Pittman and Daniels are both accomplished composers, and listeners are treated to a delightful ensemble of original tunes which travel across a broad range rythmns and styles. From ballads to bebop, from blues chords to funky change-ups of classic progressions, Pittman and Daniels have come up with a musical sound well-rooted in tradition that is totally fresh. These are songs which can be listened to over and over and you will always hear something new.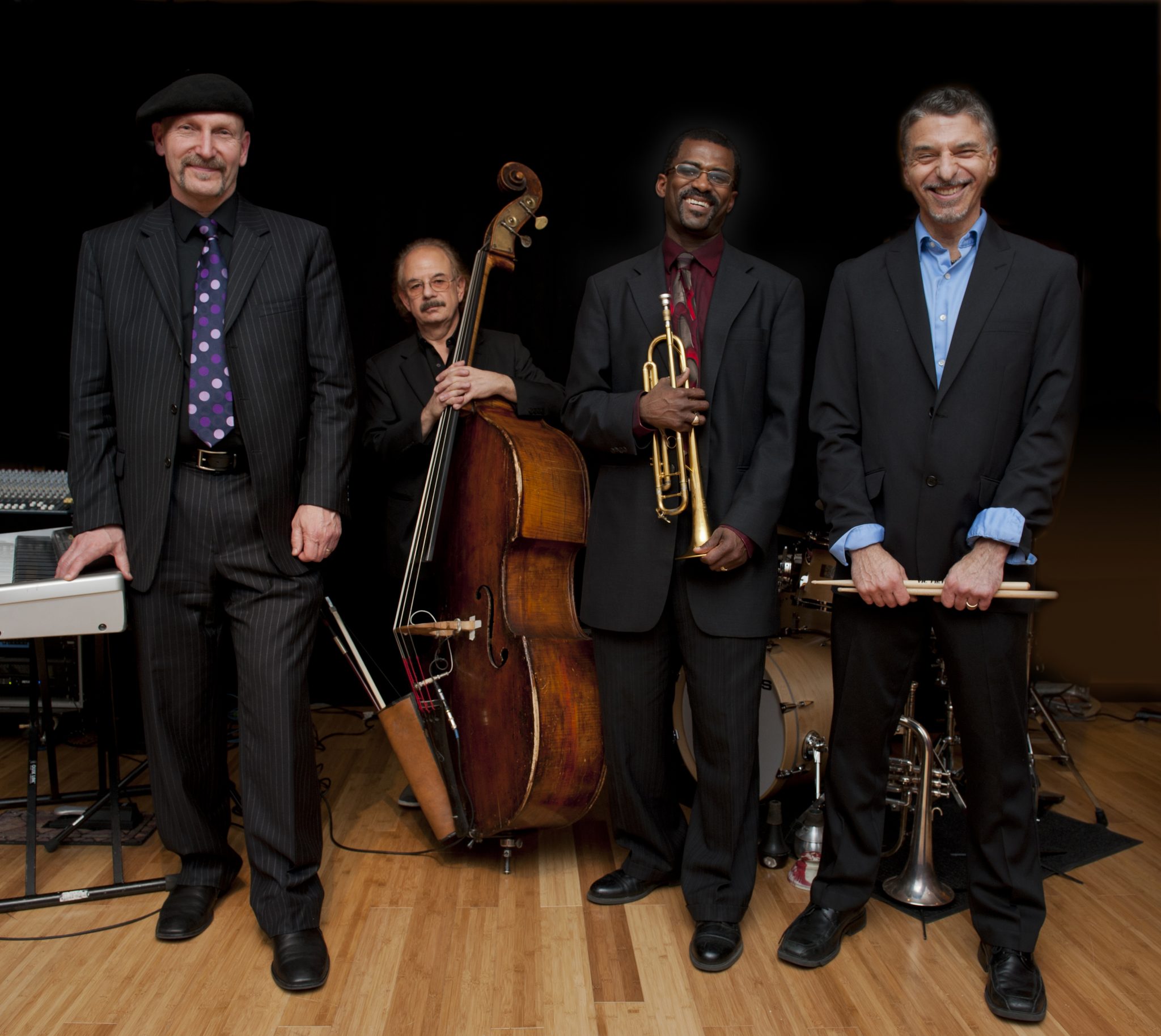 Reggie Pittman and the New York City Love & Soul Band
Since 2005, Reggie Pittman's New York City Love & Soul Band has been delighting audiences with music spanning the genres of Funk, Soul, and Rythmn & Blues. The band is a tight collaboration of professional musicians who have all played with top artists, and their love of this music comes across in every high-energy performance. The NYC Love & Soul Band performs at corporate events, weddings and private parties.
Contact us for more information or to book an event.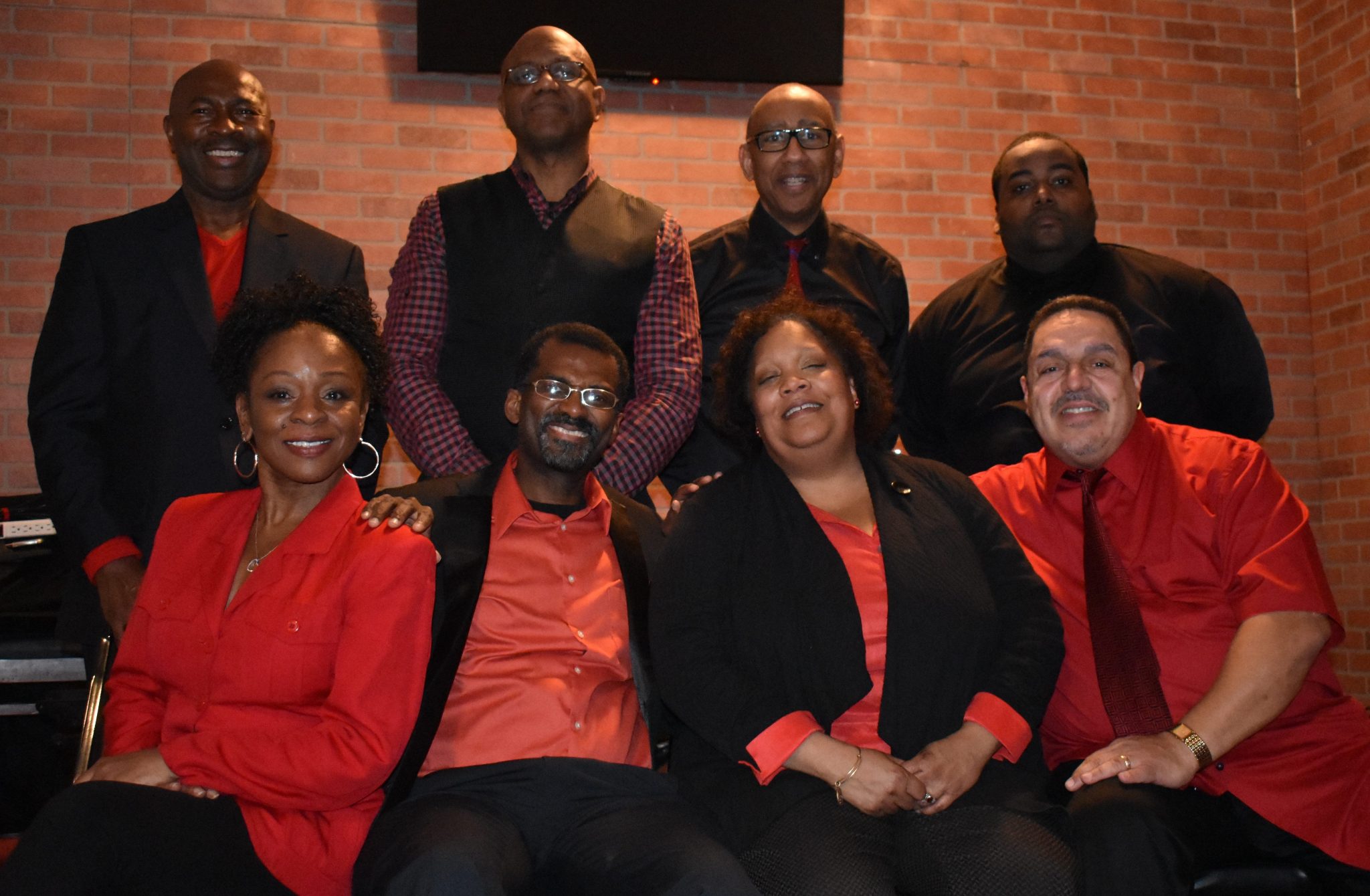 Jaimoe's Jasssz Band
Excerpted from the article by Stacy Jeffress
"Jaimoe and the Band Wax Poetic About Jaimoe's Jasssz Band" 
July 16, 2015
"God just brought us together," says Jaimoe of his seven-member band, a group of artists from vastly different backgrounds that form a perfect whole. American Blues Scene sat down for an interview with the entire line-up in Portland, Oregon, where Jaimoe's Jasssz Band was on the bill for the Waterfront Blues Festival in July, 2015.  Bassist Dave Stoltz, also of the Dickey Betts Band, attributes chemistry for the sublime sound they make.
The musician [heading the band] is none other than Jai Johanny Johanson, the beloved original drummer and founding member of the Allman Brothers Band. This current band has afforded Jaimoe the opportunity to pursue jazz, his first musical love. When Reggie Pittman, the trumpet player, refers to Jaimoe as the band leader, Jaimoe denies any such thing. "I'm the drummer," he says. Then why is it his name in the title? "It was the only way not to get fired by a band," he exclaims. "It's a joke and it's a fact!"
Not a one of these fellows looks down his nose at Jaimoe. Reggie describes the situation eloquently. "A lot of us have degrees – I have a Master's [in Music Technology] from NYU – but the school doesn't really teach you how to play. I think we all learned how to play by being around musicians. I went out on the weekends, and I had to unlearn what they were teaching me in school," Reggie says, which sparks laughter from the others.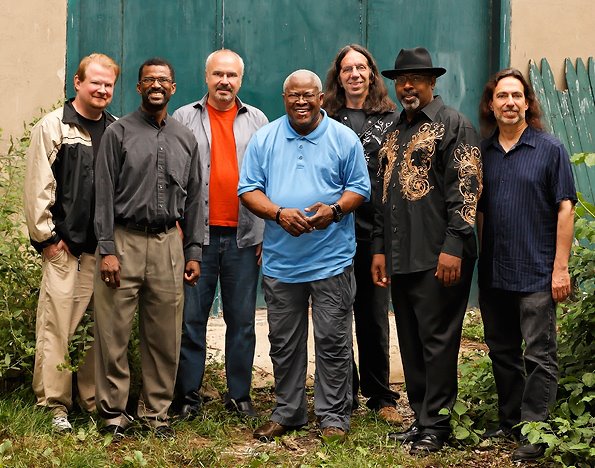 "The guys who were actually playing wouldn't let me play. They kept saying, 'What's that?' 'Well that's what they showed me.' 'Oh no, man, you can't play it like that.' 'We going to show you how to really do it.' So, a lot of us teach, and we teach as musicians, not as educators. Musicians know how to play music; teachers know how to teach. Jaimoe's an example," Reggie continues. "He's played with everybody, but he really doesn't say much about it. He knows how to play every style probably better than all of us."
Reggie sums up why these seven people create such a magnificent vibe. "We all are professional musicians, and we all do bring unique energy into the band as well as musicality. The chemistry that Jaimoe brought together makes a unique sound."
Bobby Harden's Soul Purpose Band
Lead singer of the world-famous Original Blues Brothers Band, Bobby Harden is a classic example of what it is to be a true soul/rhythm and blues singer/entertainer. Bobby's enormous personality immediately connects with audiences large or small — he's as compelling performing at the Obama Inaugural, Lincoln Center, or headlining the Calgary Stampede in front of 16,000 cheering Canadians as he is in intimate nightclubs. Performing Bobby's original compositions, along with a few soul classics, Bobby's phenomenal eight piece Soul Purpose Band, including Reggie Pittman on trumpet, are an amazingly tight, funky band of brothers and sisters who help whip audiences into a dancing frenzy.
Humble despite his enormous talent and personality, Bobby lets band members shine, encouraging solos in live performance where band members leave the stage to traverse the crowd along with Bobby while he holds the microphone to their instrument. Even the backup singers get their moments in the spotlight as lead vocalists. The result is a rich, rewarding, emotionally charged musical experience for the audience —that's pure Bobby Harden and his Soul Purpose Band.