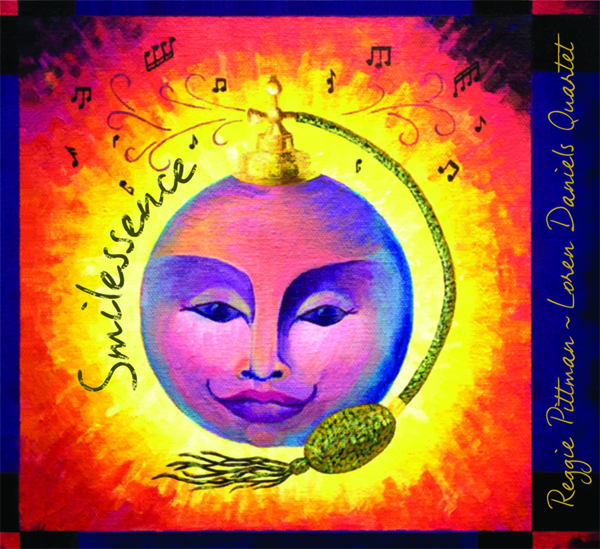 Smilessence
The Reggie Pittman / Loren Daniels Quartet
The greatly anticipated second release from a group described as  "…a swinging, tight and vibrant band, rooted deeply in the bop tradition."
— Ken Franckling, Jazz Notes
Smilessence features 9 original compositions by Loren Daniels and Reggie Pittman, along with a creatively reimagined Daniels' arrangement of There Is No Greater Love.  This is Pittman, Daniels and band at their best!
Reggie Pittman – Trumpet, Flugelhorn
Loren Daniels – Piano / Vocal
Jonathon Peretz– Drums
Mike Richmond – Bass
Reggie Pittman, on his composition "Change":
"Change is inevitable. The song, "Change", represents transitions. The transition of going from a trying circumstance to triumph. In my case, it was curing my prostate cancer holistically. The change of becoming a vegan, changing my friends to more positive people, reducing stress (meditation, yoga…), and getting away from family that was harmful. "Change", the song, represents everything we know we should do to improve our life. It is all wrapped up into a song. Change is inevitable."
Point A to Point A
The Reggie Pittman / Loren Daniels Quartet
"Point A To Point A is a return to the great sounds of jazz legends from the past, brought to us by modern storytellers. Weaving in and out of sonic bliss, the quartet both captures the listener's ear and makes it hard to turn the dial, as the album is packed with hits from open to close. It's rare to find an album without a weak moment, and Point A To Point A might be just that."
— Christopher Adams, Cashbox Magazine
Point A to Point A includes original tunes by Loren Daniels and Reggie Pittman, along with a funky cover of Charlie Parker's Ornithology.  The sample audio features Fall, composed by Reggie Pittman.
Reggie Pittman – Trumpet, Flugelhorn
Loren Daniels – Piano / Vocal
Tim Horner – Drums
Bill Moring – Bass
Lottie Da: Poet I Am
Song Lyrics/Poems written by: Lottie Porch
Producer and Composer: Reggie Pittman
This unique artistic collaboration features poet/lyricist Lottie Porch performing her original works to musical accompaniment composed by Reggie Pittman. The poems are wonderful creative flights of emotion and storytelling, covering a diverse range of life situations. From celebrating love to killing a bug, Poet I Am is an artistic portrait of modern living, told with the passion, sincerity, melancholy and humor we have all experienced in life's journey. Pittman's sophisticated compositions provide mood and a musical canvas for Porch's powerful, lyrical vocals.
Lottie Porch – Writer/Lyricist; Vocal Performance
Reggie Pittman – Composer; Trumpet, Flugelhorn, Vocals
Joe Sharone – Piano, Guitar
Tim Horner – Percussion
Mike Richmond – Bass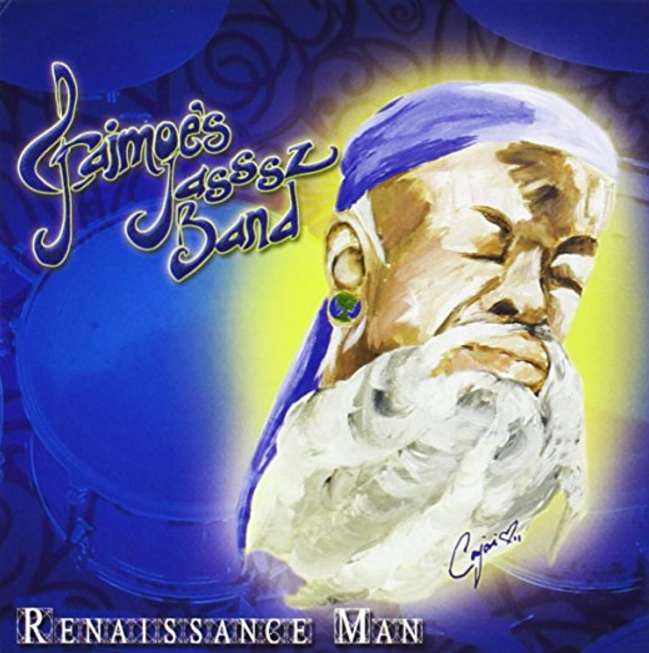 Renaissance Man
Jaimoe's Jasssz Band
This release is a rich, simmering brew of originals and classics with musicianship and songwriting of the highest caliber. For those of you who have been lucky enough to hear The Allman Brothers perform "Midnight Rider," "Melissa," or "Statesboro Blues," you know what we are talking about! The original tunes on this CD will move your soul.
We cannot say enough about the superb songwriting and sophisticated musicianship on this CD — contributions from Reggie Pittman, Junior Mack, Bruce Katz, and Dave Stoltz all stand out. Songwriter/trumpet player extraordinaire, Reggie Pittman, contributes an original composition, Points of Friendship.
Take all of this excellence – sprinkle in the mojo of Jaimoe – stir the pot and breathe in the sophistication. This band is the real deal…something very special indeed!
Jaimoe – Drums
Junior Mack – Guitar, Vocals
Reggie Pittman – Trumpet
Paul Leiberman – Saxophone, Flute
Kris Jensen – Saxophone
Dave Stoltz – Bass
Brian Charette – Keyboards

River Of Soul
Bobby Harden and his Soul Purpose Band
Bobby Harden, New York City's acclaimed soul / rhythm and blues singing sensation, has thrilled audiences as lead singer of the world-famous Original Blues Brothers Band. He has performed on numerous world-famous stages with countless soul legends, however Bobby's premier musical passion and talent lies within his own wonderful music as shared with the world on his record Soul Purpose and his latest release River of Soul.
Bobby is a gifted songwriter with an unquestionable strength in performance. To fully realize his River Of Soul compositions in both the studio and on stage, Bobby put together his Soul Purpose Band — a collection of truly stellar musicians, including Reggie Pittman on trumpet. Where is the Love is a catchy, heartfelt R&B tune which features Reggie in a trumpet solo.
Bobby Harden – Composer, Lead Vocal
Ron Thompson – Keyboards
Herbie Maitland – Guitar
Cliff Lyons – Saxophones
Reggie Pittman – Trumpet
Richie Gonzales – Drums
Gene Torres – Bass
Carole Sylvan, Joyce Stovall – Vocals